Skip to Content
Using Camera Inspections to Check Brooklyn, NY Pipes
Over time, your home or business's sewer and drain lines can develop issues like slow drainage and broken pipes. These issues might be due to grease buildup, roots growing into your line, or another damaging situation. Universal Sewer & Drain LLC offers residents of New York's five boroughs and Nassau County, such as Brooklyn, camera inspection services. With a clear visual inspection of your sewer and drain lines, we can determine the cause of any functional problems and identify potential damage. Our team of sewer and drain experts is well-versed in the inspection process and can help you find small issues and avoid future expensive repairs and replacements.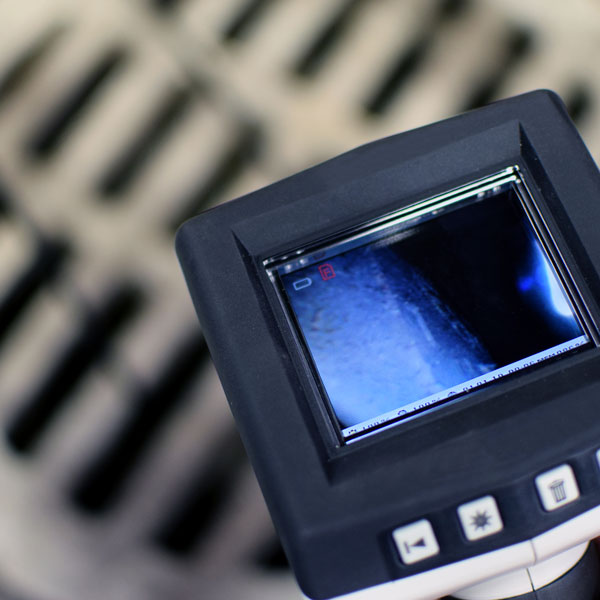 Thorough Video Inspections With a Closed-Reel System
We match our skills and expertise with industry-trusted equipment to ensure your camera inspection reaps the most thorough results. Our team owns and operates the Spartan Closed-Reel sewer video inspection system to find blockages, corrosion, and other issues. This system provides crystal clear video imagery of your sewer and drain lines, and it supports iPads and Galaxy tablets to display what's inside during the inspection. We proudly offer our video inspections using one of the industry's best closed-reel systems currently available.
Reasons to Inspect Your Sewer & Drain Lines
A camera inspection is an important part of maintaining your sewer and drain lines, especially if your structure is over 20 years old. Problems like tree roots and grease deposits can lead to serious damage and system performance issues or failure. A few key reasons to have Universal Sewer & Drain LLC inspect your lines include the following:
Determine Repairs Needed
A visual inspection lets us pinpoint problem spots and their exact location and nature. Debris buildup can result in a clog. With a clear image of your lines, we can determine any repairs or maintenance your system needs.
Identify Problems Early
We can identify problems while they're still small. By finding issues in their early stages before they grow into big problems, we can resolve them and help you avoid leaks and other consequences.
Find Lost Valuables
Grease, soap, and waste materials aren't the only things we find during video inspections. Your lines might have other objects, such as earrings, coins, and other valuable items. We can then retrieve your valuable items and return them to you.
Stay on Top of Your Sewer Line Health
Universal Sewer & Drain LLC has your video inspection needs covered with high-quality equipment and years of professional expertise. Our team of experienced sewer and drain specialists are ready to help you identify any problems lurking in your lines and recommend repairs and services to restore and maintain their condition and performance.
Contact Us Right Away for 24/7 Emergency Service