Skip to Content

Sewer & Drain Services in New York, NY
Helping Residents of Long Island & the Five Boroughs
Your sewer and drain systems eventually need professional attention. Whether you require a thorough inspection or have an emergency situation flooding your basement or bathroom, Universal Sewer & Drain LLC is here to help you. We serve customers in New York, NY with sewer and drain services, from the suburban neighborhoods of Long Island to apartments and businesses in Manhattan, Queens, the Bronx, and Brooklyn. We welcome service calls in Staten Island and throughout Nassau County. Our services include cleaning your drains, water jet services, camera inspections, and 24/7 emergency services. We respond promptly and arrive at your location quickly to resolve your sudden clogs, floods, and other problems.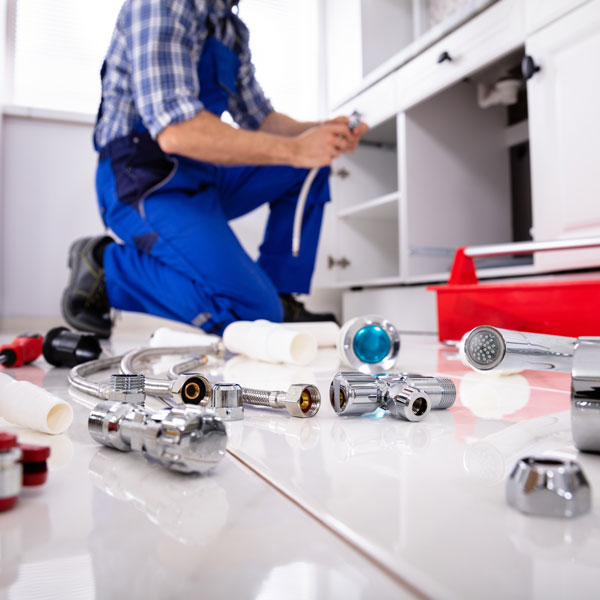 About Universal Sewer & Drain LLC & Our Team
Universal Sewer & Drain LLC is available seven days a week to serve your sewer and drain service needs in the five boroughs and Long Island. We bring over a decade of experience to every job, and our owner and operator has 17 years of experience. We always provide responsible, respectable, and reliable service. Our corporation is fully licensed and insured for our protection and your peace of mind. When we perform any cleaning, water jetting, or a camera inspection, we ensure the best results and workmanship using our attention to detail and dedication to an exceptional customer experience. We are ready to resolve your sewage and drain concerns quickly and efficiently.
Professional Services to Maintain Your Drains & Sewers
Taking care of sewage and drain systems requires expert knowledge of the various components they're comprised of and a broad range of common and obscure issues affecting them. Our technicians have in-depth training and experience in nearly any drain type and sewage system found in homes and businesses throughout the city. Your shower might be draining slowly, or your kitchen sink may have an odor that won't go away. We have equipment and expertise to address your drain and sewer issues and rectify them so that your family or staff can return to their regular routine. Let us help you with any of the following drains and fixtures:
Floor Drains
Storm Sewers
Sinks and Vanities
Slop Sinks
Toilet Bowls
Shower Stalls
Bathtubs
Washing Machine Lines
Floor Drains
Storm Sewers
Sinks and Vanities
Slop Sinks
Toilet Bowls
Shower Stalls
Bathtubs
Washing Machine Lines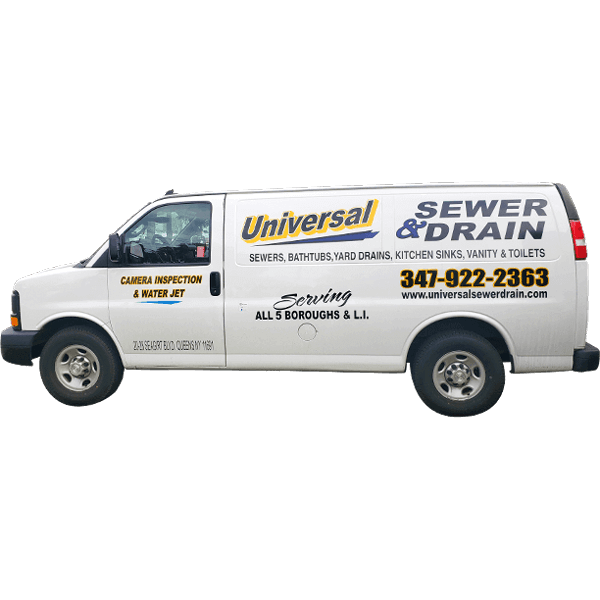 Ready to Serve Homes & Businesses in New York
Universal Sewer & Drain LLC looks forward to serving your sewer and drain needs wherever you live or work in and around the city. We have your best interests at heart and perform all inspections, cleaning, and emergency services with your system's condition and performance as our top priorities.
Customer Testimonials
Harold is an extremely efficient and reliable worker. Being the owner of the company, he is dedicated to providing excellent service that ensures the satisfaction of his customers. His very pleasant demeanor adds to the value of the service he provides. I recommend him to you without reservation.
Harold is the man, he knew exactly what to do once I explained my situation to him. He got the job done!! Reasonable prices and satisfied with the overall experience. Thank you.
Highly recommend Universal Sewer and Drain. I had an emergency and needed someone to come ASAP to snake out a main drain to the outward sewer line. I called late and Harold showed up the next morning early. Super nice and very professional and quick and very reasonably priced. I couldn't have been more satisfied!
Harold was very professional and polite. response time and arrival were fast. He got straight to the root of the problem. Fast and informative. Thanks, Universal Sewer and Drain, LLC.
Harold was great! Friendly, professional, and fair. Will definitely be calling him back again.
Harold was here less than an hour after I called him on a Sunday after 5. He unclogged the drain quickly. And I was able to get back to my business. He was friendly, prompt, and affordable. I would call him again.
Harold was very efficient and on time. He was extremely professional and worked quickly to solve the problem. I would definitely recommend.
Harold is very reliable, efficient & very professional. The best service ever receive. I called Harold last minute for a clogged drain he showed up within an hour & the problem was solved. The best sewer & drain ever.
Professional company. Responded right away for a backup in my basement while I had a guest. The problem was fixed in one hour. Amazing!! I love that he was prepared and I could use any form of payment.
Best sewer & drain company to call in an emergency! Harold was quick to assist when we had a late-night emergency and he got the job done. Efficient and effective!